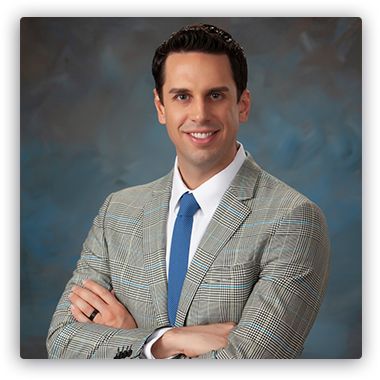 Driven by integrity, bound by the law, the legal professionals at the Rock Law Firm have always cared and worked for just one thing — providing the best possible outcome for our clients. We're tenacious in our approach, consistently working to help alleviate the burden of crushing debt. Whether you are considering filing for bankruptcy, either under Chapter 7 or Chapter 13, we can help you navigate the process and provide the legal advice and representation you need to get creditors to back down.
Known as the "nice guy" in the field, founder and principal attorney Jacob Goodman is committed to bringing a fresh perspective to the industry. The Rock team has built their firm on a foundation of honesty, unrelenting dedication, and tenacity. As a symbol of our fortitude and power, the Rock means we'll always be a source of stability and reliability to the residents of Phoenix.
Leading with compassion and understanding, we've helped hundreds of people experience relief from overwhelming debt. We offer same-day filings and can open a bankruptcy case for free. By collecting fees after the filings have been completed, we allow people to enjoy a fresh start without hassle or worry.
Find out what it means to have the Rock on your side in the greater Phoenix area by contacting us today.