Helping You Achieve a Brighter Tomorrow With the Rock of Justice
At Rock Law Firm, our experienced bankruptcy legal team uses an efficient process and zero-down signing options to provide the residents of the greater Phoenix area with superior bankruptcy support. Our unique "good guy" approach allows us to open a case at no charge to the client, getting them on the path to financial freedom almost immediately. We remove the obstacles, hassles, and frustrations of filing for legal debt relief through Chapter 7 or Chapter 13 bankruptcy.
We can get started on your case with no money down and, if the pre-filing steps are completed, we offer many of our clients the convenience of same-day filings. Our entire process is designed to alleviate the pressure of building debt. You have a right to stop the harassment of debt collectors and we work diligently to protect that right.
Expertise coupled with compassion — we're the law firm you want on your side. At Rock Law Firm in Tempe, we are recognized for our skill, respected for our knowledge, and known for our friendliness. Though our commitment is symbolized by a rock, we're the "nice guy" law firm that works for your best interest at all times.
Are you considering filing either a Chapter 7 or Chapter 13 bankruptcy to find a legal resolution to your debt? We offer help now. Find out the difference offered by the Rock Law Firm by scheduling a no-obligation, confidential consultation now.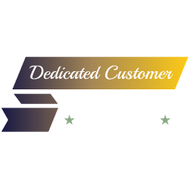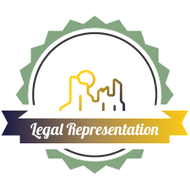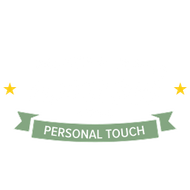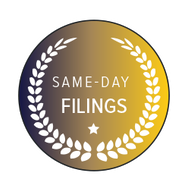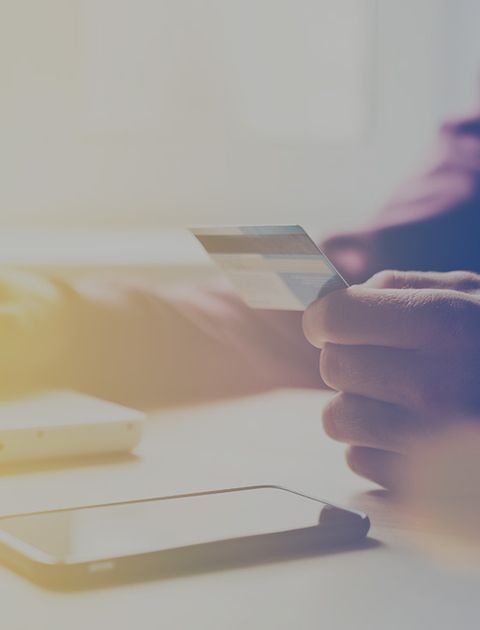 Chapter 7 (liquidation) Bankruptcy
Chapter 7 is the most common form of bankruptcy and provides the option for a person or business to find their way out of debt by liquidating assets not protected by State exemptions and using the sales proceeds to pay back creditors. Chapter 7 bankruptcy is the best option for those who have primarily unsecured debt such as credit cards, medical bills, and personal loans. The major benefit of Chapter 7 bankruptcy is that it wipes out your unsecured debt and gives you a fresh start allowing you to better afford your ongoing expenses. You may still be responsible for paying priority debts such as alimony and child support, taxes, and student loans. Filing for Chapter 7 bankruptcy may mean you will be required to surrender certain assets including property or investments. To discover more about Arizona chapter 7 bankruptcy laws and whether it is the right option for you, contact Rock Law Firm today. We offer zero-down filing to help you with a fresh start. At Rock Law Firm, we are dedicated to preventing or stopping foreclosures, and creating realistic repayment plans that allow Phoenix residents to pay off remaining debt with manageable payments. Contact the bankruptcy legal team at Rock Law Firm for your complimentary consultation today.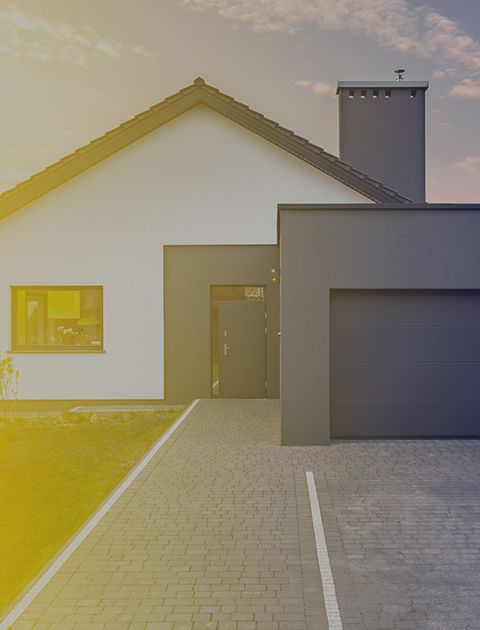 Chapter 13 (Debt Adjustment) Bankruptcy
Stop foreclosure with the assistance of a chapter 13 bankruptcy filing. Unlike a chapter 7, a chapter 13 filing offers you the option to file a plan for negotiating a reduction of debt or repayment of your debt over time. This option may save your home or other possessions while stopping foreclosure actions, creditor harassment, or lawsuits. Chapter 13 Bankruptcy is a great way to develop a long-term financial plan and respond to unexpected changes in your financial situation. At Rock Law Firm, we are dedicated to preventing or stopping foreclosures, and creating structured payment plans that allow residents of the Greater Phoenix Area to pay off remaining debt with more manageable payments. If you are facing foreclosure or drowning in insurmountable debt, contact the legal team at Rock Law Firm for your complimentary consultation today.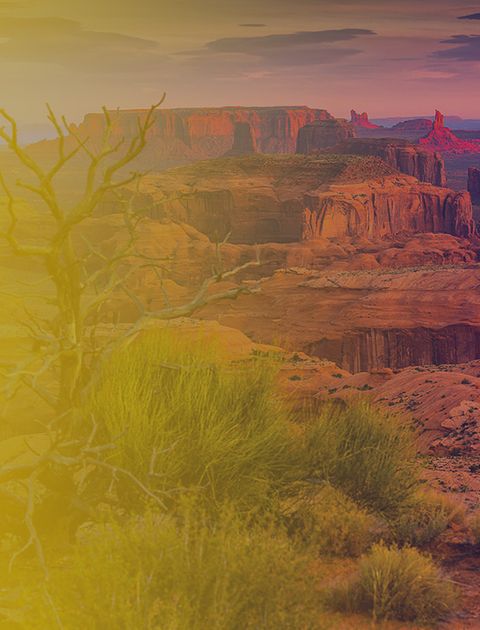 Arizona Bankruptcy Laws
Federal bankruptcy laws guide each state's unique laws. In Arizona, there are a couple things to keep in mind when filing bankruptcy. For instance, not all of those in debt and facing bankruptcy as an option will qualify for a complete liquidation (chapter 7) bankruptcy and may have to file for a chapter 13 instead. The state of Arizona doesn't simply let people apply for bankruptcy and requires all of those who file to undergo credit counseling and a complete financial management course. This helps to set Arizona residents who have faced rocky financial situations that resulted in bankruptcy from repeating history and suffering the same fate twice. At Rock Law Firm, we understand that there are a variety of circumstances that lead a person to consider bankruptcy, and we aim to make the process as simple as possible. We offer zero-down filing to help. Contact us for your complimentary consultation today.
Helping You Find Relief From Creditors
At Rock Law Firm, we do so much more than help you file for bankruptcy. We are the "nice guy law firm" -- people helping people. We understand that terrible situations happen and sometimes you have to hit rock bottom to find a way out. Instead of making matters work, we harness the power of the rock of justice to find the best solutions for now and for your future. Contact us to schedule your complimentary consultation today.
Bankruptcy filing and the legal process is a fairly straightforward process. However, because it is not a process that is well discussed and most people never face it, it is a legal process that raises a lot of questions. It is important for you to learn more about the process in your area and discuss your options with a bankruptcy lawyer to determine your best approach. Here are some of the most common questions we are asked about the process.
What is bankruptcy?
Bankruptcy is the legal declaration that you cannot afford to pay your financial obligations. It is a financial fresh start to stop creditors from harassing you and digging you deeper into debt. Bankruptcy is a right protected by federal law and the federal court systems.
What can bankruptcy do for me?
Filing bankruptcy is a viable way to stop creditors and protect you from total loss. Bankruptcy can stop the collections process and foreclosure. Bankruptcy sometimes does not discharge all of your debt and obligations. It can help you restructure your debt and consolidate it into a more management repayment plan while reducing the overall burden.
What is the difference between the different types of bankruptcy?
There are four different types of bankruptcy, Chapters 7,11, 12, and 13. Chapter 7 is the most common and is structured around the liquidation of assets to pay down unsecured debt. Chapter 11 is bankruptcy for companies and organizations. Chapter 12 is reserved for farmers, and Chapter 13 bankruptcy is the restructuring and reorganization of debt without the complete liquidation of assets.
Which type of bankruptcy is right for me?
Without a review of your financial situation and analysis of your assets and liabilities, it is tough to determine. Sometimes bankruptcy is not the right option at all, and with the right financial counseling and planning, you may be able to avoid bankruptcy altogether. When you visit Rock Law Firm, we can help guide you in the right direction.
Will filing bankruptcy destroy my financial future?
Many people who file bankruptcy come out on the other side with a fresh financial start. In Arizona, the required credit counseling and financial management courses that go along with bankruptcy filing help set people up for a better financial future. A history of bankruptcy does not destroy your future or prevent you from ever getting a loan or establishing a savings plan. However, bankruptcy can make interest rates higher and lenders a little more hesitant for a while. The right financial planning can help.
Many people have heard about bankruptcy and likely know a person or two who have filed for bankruptcy. Because of the varying circumstances and various options for filing and outcomes, there are plenty of misconceptions surrounding the process and repercussions. Let's clear up a few common myths.
I will lose all of my possessions, including my home, if I file.
Most people who file for bankruptcy in Arizona will keep their home and car, but other assets may be surrendered in the liquidation process. However, it is important to understand that the bankruptcy process helps to prevent or stop the foreclosure or repossession process. What assets are sold will be determined by your unique situation and what exemptions you are eligible for.
If I file for bankruptcy, all of my debt will disappear.
Bankruptcy is the legal option to help structure your debt and allow you to recover. Some of your debt may be reduced or eliminated and the burden should be lighter, however, sometimes not all of your debt or financial obligations will completely vanish. Bankruptcy affords you the time to figure things out and chapter 13 bankruptcy may allow you to consolidate and reorganize your debts into a more manageable situation.
If I file for bankruptcy, I will never be eligible for a mortgage or loan again.
The period immediately following your bankruptcy may result in a hesitancy for lenders to offer lines of credit to you. However, there are many options for people to rebuild their credit following a bankruptcy including secured credit cards and federal housing mortgage options. It is important to take the required credit counseling and financial management courses during your bankruptcy proceedings to prevent future mishaps.
At Rock Law Firm, we have the skills and experience necessary to help dispel myths and answer all of your questions. For all of your bankruptcy questions and concerns, contact us for your complimentary consultation.
Reasons People Go Bankrupt
As you can imagine, there are not many people who intentionally find themselves so far in debt that they have to file bankruptcy. Many people face situations and circumstances, some that are far beyond their control, that lead them into debt. If you are facing bankruptcy, you are not alone. In fact, in the United States, nearly 800,000 people will file for bankruptcy this year. Some of the most common reasons for filing for bankruptcy include:
Unexpected medical bills. In fact, medical bills account for more than 60% of bankruptcy filings and many of those in medical debt did have medical insurance, but faced unexpected injury or illness.

Reduced income or loss of job. This may be due to layoffs, company closures, being fired, or suffering a disability.

Credit card debt, especially with late payments or maxing out credit cards that result in additional fees and little ability to pay back the principal amount.

Divorce.

Student loans.

Unexpected expenses. This may include a car that breaks down, replacing major appliances, increased insurance premiums, family emergencies, or damage to property.
There are some people who accidentally find themselves in excess debt due to poor money management or living beyond their means as a result of poor financial management education or planning. However, the vast majority of people face significant life changes or events that alter their financial path and disrupt any financial planning efforts they may have had in place. Whatever situation applies to you, it is important to have a legal team on your side who will help with more than just filing paperwork. At Rock Law Firm, we offer a non-judgemental, realistic evaluation of your unique situation. We can discuss all of your options with you and help you decide which is most appropriate. Contact us to schedule your complimentary consultation today.