Find Relief From Creditor Harassment
At the Rock Law Firm, we use the Rock of Justice to help the residents of Phoenix and the surrounding areas to stop debt collector harassment immediately. Let us help you get the financial fresh start you need while simultaneously stopping creditors in their tracks, preventing repossession and foreclosure. Discover what filing for bankruptcy can do for you and begin your zero-down filing today. Contact the Rock Law Firm today!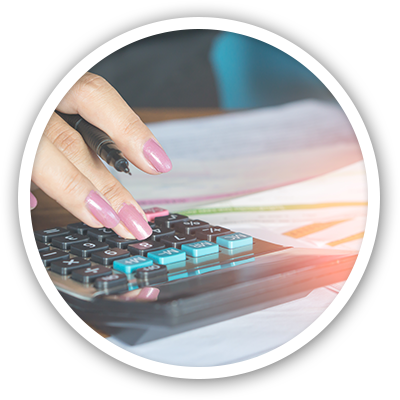 Automatic Stay During Bankruptcy Immediately Stops:
Harassing phone calls

Debt collection letters

Repeated calls, texts, and emails

Calls to friends, family, and employers

Foreclosure of home

Repossession of vehicles and possessions

Wage garnishment

Creditors may attempt to collect a debt on their own or they may enlist the assistance of debt collection agencies or attorneys or other avenues. This leads to harassing phone calls, emails, and letters to remind you of the debt and their intention to collect. Ultimately, they may file a lawsuit against you and seek to garnish your wages. When you file for bankruptcy — Chapter 7, which will eliminate your debt, or a Chapter 13 that will reorganize your debt — an automatic stay will immediately stop all collection efforts.
Bankruptcy filing aside, there are a few things you should know about debt collection harassment and what creditors are and are not authorized to do to attempt to collect on monies owed.
What debt collectors cannot do:
Misrepresent themselves or information. They cannot tell you that they have the right to take legal action or make threats about your property or possessions.

Arrest you.

Take your property or possessions as collateral or repayment — unless this was in the terms of your agreement, such as defaulting on a mortgage which may result in foreclosure or secured credit that may result in repossession.

Harass you. This is common and many debt collection agencies are guilty of it. They cannot make repeated calls or send harassing letters and emails. They cannot use explicit language, call during "off hours," or share information about your debts.

Touch your bank account. They cannot collect funds without your authorization, even if they have your account number on file. Taking your pay must be done through a formal wage garnishment process and be completed through your employer's HR department.
What creditors can do:
Sue you for money owed.

Sell your debt to a third-party collection agency.

Contact you daily via phone calls and mail.
You Have Rights
When it comes to debt collection and creditor harassment, you have rights. While the debt collectors are at an advantage — they know the rules and are able to exploit your stress over the debt — you actually have the upper hand. Regardless of whether or not the debt is legitimate, you can request to not be called.
A few tips for better debt collection outcomes include:
Know your rights.

Ask the debt collection agency not to contact you.

Do not be pressured into making a payment. Any payment, no matter how small, will reset the clock on the statute of limitations and your ability to be sued.

Have an experienced bankruptcy attorney like Rock Law Firm who can advocate for you.
Experience the Rock of Justice
At the Rock Law Firm, we help Phoenix-area residents find relief from debt collectors and discover a financial fresh start. By helping navigate the complex process of Arizona bankruptcy laws, we guide our clients to the freedom they deserve. If you are being harassed by debt collectors, don't hesitate to contact us today. We offer a complimentary consultation and zero-down filing options to pull you out of the clutches of overwhelming debt. Reach out to us today!