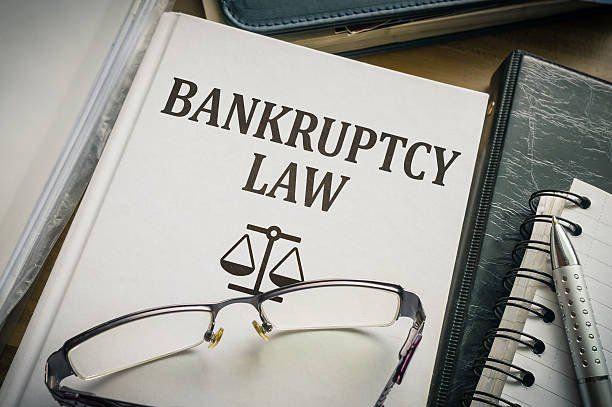 Bankruptcy Law: Everything You Need to Know
Rock Law Firm
Bankruptcy is terrifying. It means you'll not only lose your belongings, but you'll also be saddled with debt for years to come. Bankruptcy, on the other hand, isn't the end of your financial future; in fact, it can be a fresh start that helps you get back on track. Bankruptcy laws protect individuals who find themselves in a difficult financial situation by providing them with options that others do not have.
With so many different types of bankruptcy to choose from, it's critical to understand which one is best suited for your financial situation and what consequences each one may have on you and your future.
What Is Bankruptcy?
Bankruptcy is a legal process in which a person who is unable to repay their debts is permitted by bankruptcy courts to breach their contractual obligations to creditors. In other words, people who file for bankruptcy are legally released from their debts and are no longer required to repay them.
Because bankruptcy cases are governed by federal law, you must first file a petition with the bankruptcy court, which is followed by a meeting with a trustee appointed by the court to review your bankruptcy petition.
Following the conclusion of the bankruptcy proceedings, the court issues a final decision that either approves or denies your petition. You will then be given a Chapter 7 or Chapter 13 petition based on the court's decision. The bankruptcy reform act of 1978, also known as the bankruptcy code, contains provisions for Chapter 7 and Chapter 13 bankruptcy.
Chapter 7 Bankruptcy
Chapter 7 is a liquidation bankruptcy, which means you're asking the court to "liquidate" (sell off) some of your assets and use the proceeds to repay your creditors.
Most of your debts, including credit card debts, medical bills, and student loans, will be discharged in this type of bankruptcy. Any deficiency judgments against you will also be canceled by the court.
The court, on the other hand, will appoint a bankruptcy trustee to sell non-exempt assets from your bankruptcy estate and distribute the proceeds to your creditors.
In exceptional circumstances, the court may allow you to keep some non-exempt assets if they are essential to your daily life. If you own a home and a car, for example, the court will allow you to keep these assets because they are necessary for daily living. The court may, however, order you to pay off your mortgage and car loan on those assets.
Chapter 13 Bankruptcy
A reorganization bankruptcy is a Chapter 13 bankruptcy. In this type of bankruptcy, you will propose a payment plan to your creditors that will last three to five years.
If you are unable to make the payments, you may be eligible to file a Chapter 13 bankruptcy with a court-approved plan. This plan will require you to pay your creditors on a monthly basis through a court-supervised and approved repayment plan.
One significant advantage of Chapter 13 bankruptcy is that you do not have to liquidate (sell) any of your assets. The repayment plan will almost certainly require you to pay off all or a portion of your debts, such as credit card bills, medical bills, and student loans. If you have a deficiency judgment against you, the court may order that you repay it as well.
Eligibility Requirements for a Successful Bankruptcy Process
To file for Chapter 7 or Chapter 13 bankruptcy, you must meet certain eligibility requirements. One of the most important requirements is that you live in the United States and that the court has jurisdiction over you.
Second, you must have a compelling reason to file. After you've exhausted all other options, filing for bankruptcy should be your last resort. The court will only allow you to file for bankruptcy in extreme circumstances.
You must not have significant assets or income unrelated to your profession to repay debts in order to file for bankruptcy. The court must also determine how much "debt" or "liabilities" you have. The exact amount differs by state.
Furthermore, you must have been unable to repay your debts for at least 90 days prior to filing. During this time, you would work with a credit counselor to create a repayment plan. If you are unable to reach an agreement with your creditors and make repayment arrangements, bankruptcy may be your next step.
Pros of Filing for Bankruptcy
There are several benefits to filing for Chapter 7 bankruptcy. First, it allows you to eliminate your debt if you meet certain criteria. As a result, you must demonstrate that you do not have enough assets to repay your debts.
Second, a Chapter 7 bankruptcy can shield you from creditors. Creditors cannot take legal action against you while you are in Chapter 7 bankruptcy protection. This can give you more time to look for a new job or make other changes to improve your financial situation.
Another advantage of Chapter 7 bankruptcy is that it is quick. You can file your case and receive a decision within a few months. In contrast, Chapter 13 bankruptcy takes at least 3 to 5 years to complete.
Cons of Filing for Bankruptcy
Filing for bankruptcy can damage your credit score, lowering it by 100 points or more. This could make renting an apartment, getting a mortgage, or opening a new credit card difficult.
Another disadvantage of declaring bankruptcy is that you may lose some of your assets in order to repay your creditors.
Contact Rock Law Firm To Speak to a Bankruptcy Attorney
Bankruptcy is a serious legal procedure that can have long-term financial consequences. You will not be able to conduct business as before because there are codes and laws that govern what you can and cannot do after declaring bankruptcy.
As a result, it's critical to understand all of your options before deciding whether or not to file for bankruptcy.
We understand that you may have questions and concerns about the process and its implications at Rock Law Firm. Our bankruptcy attorneys can help you understand the process, advise you on the best type of bankruptcy for your specific situation, and assist you in filing the necessary paperwork. Call us at (480) 613-9690 to speak with one of our legal representatives right away.