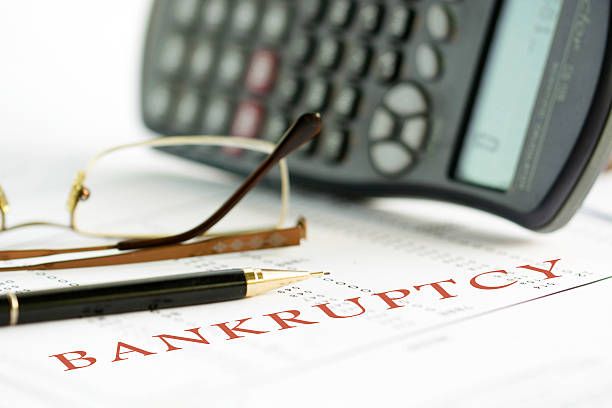 What Is a "Zero-Down" Bankruptcy Filing, and Is It a Good Option for You?
Rock Law Firm
Endless phone calls from banks, wage garnishment companies, credit card companies, and other creditors can take a toll on your happiness. Also, being on the verge of a vehicle repossession or losing your house, not having enough money to get by each day, or being overwhelmed by lawsuits due to serious debts can be very depressing to think about. As a result, you have started to consider some debt relief options to get you out of your financial wreck and get a fresh start. However, be aware that as much as some debt relief options may offer loans to you to address your debt issues, oftentimes the associated interest rates may be so staggering that you end up in a vicious cycle.
You may have considered filing for bankruptcy to get out of debt. Whether you have incurred credit card debt or medical debt or you intend to stop wage garnishment, bankruptcy is the best course that can erase your debt, giving you a fresh start. Keep in mind that if you intend to get out of debt by filing bankruptcy, opting for expert legal representation can tremendously help in making certain your bankruptcy case goes smoothly.
Now, as a result of being broke, the thought of paying bankruptcy attorney fees seems like adding insult to injury. Good news? You can take the zero-down bankruptcy route. Essentially, in a zero-down bankruptcy process, you don't have to pay a bankruptcy attorney upfront. You will pay zero money and still obtain legal representation. You can reach out to a bankruptcy law firm that will offer you the opportunity to sign up for a zero-down bankruptcy.
What Types of Bankruptcies Are There?
A lot of individuals have the misconception that bankruptcy is an across-the-board process. However, there are many types of bankruptcy, with each type having its own special requirements for filing, regulations, and rules.
Chapter 7 bankruptcy
Chapter 7 bankruptcy is a liquidation bankruptcy for individuals or businesses. Under Chapter 7 of the Bankruptcy Code, a trustee is appointed to examine and direct your financial affairs. All of your non-exempt property is sold, and the money is given to your creditors. You retain your exempt assets. Remaining debts are "discharged" or "forgiven". However, you need to have an income that is below a certain threshold for you to qualify for a chapter 7 bankruptcy.
Chapter 13 bankruptcy
Chapter 13 bankruptcy gives you leverage to reorganize your debt how you want, enabling you to keep your house, car, and other valuable assets. What this entails is that you map out how you want to repay your debt, considering the amount of debt you owe and your income. You present this repayment plan to the bankruptcy court for approval. When it comes to chapter 13 bankruptcy, the legal services of zero-down bankruptcy lawyers are important. A typical zero-down bankruptcy attorney will help you draft a cost-effective repayment plan that enables you to pay your creditors satisfyingly and also gives you the flexibility to continue living your lifestyle.
Is Bankruptcy Right for me?
When you are immersed in choking debts, it is critical to examine the options you have. For certain individuals, bankruptcy may be a last resort to address their overwhelming debt issues. For others, it can be an extremely useful means of gaining a fresh start. Your circumstances might be different. Whatever the case might be, avoid taking any decision without the expert advice of bankruptcy lawyers. When you consult a bankruptcy lawyer, such a lawyer will assess your situation critically; analyzing your debts, properties, earnings, and other things.
Consulting a bankruptcy law firm like Rock Law Firm that has an experienced legal team is crucial to determining if bankruptcy is the best course for you. Zero-down bankruptcy lawyers will do a thorough job if you consult them. They are also important because a bankruptcy case is extremely difficult to navigate on your own due to its complicated nature.
Despite how convincing a zero-down bankruptcy sounds, it is not the right choice for everyone and can be disastrous to you if it is not the right route to take. You may want to consider a Chapter 13 bankruptcy if you are facing foreclosure on your house to prevent such foreclosure. You can include ways to handle any missed mortgage payments in your repayment plan. Also, keep in mind that a zero-down bankruptcy gives you access to top-notch legal counsel without paying upfront fees. During a consultation, if the debt relief attorney determines that zero-down bankruptcy is the best route for you, you might undergo a debt evaluation to see if you are eligible for several types of bankruptcy and advise you on which is best suited for you.
Where Can I Find the Best Bankruptcy Law Firm in Tempe, Arizona?
Due to the complicated nature of bankruptcy cases, it is extremely difficult to handle them on your own. You would need the help and guidance of experts. That way, you wouldn't have to worry about the little details that make the difference in a bankruptcy. Imagine having your bankruptcy petition handled by capable hands like Rock Law Bankruptcy Attorneys.
At Rock Law Firm, we are dedicated to helping Arizona residents and others in surrounding areas, in line with Arizona bankruptcy law, reset their financial outlook by guiding them through the processes of filing for Chapter 7 or Chapter 13 bankruptcy.
With no-money-down services and same-day filings available, the Rock Law firm can offer you advice about what options may be best for you to stop your creditors right in their tracks. Give us a call at (480) 613-9690.